Introducing our Rooftop Beehives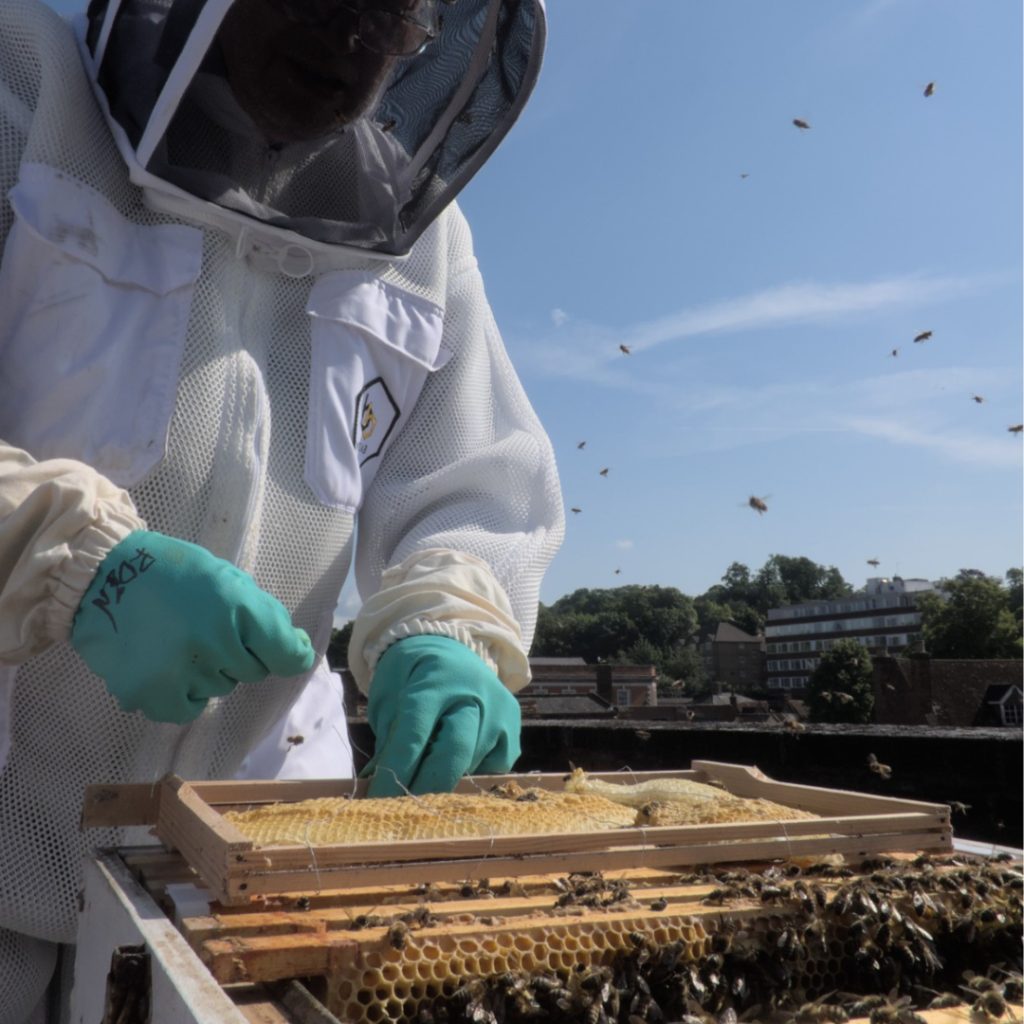 Many people don't realise that bees are a crucial part of our day-to-day life. Reductions in global bee populations pose a threat to the pollination benefits of both the planet and the people.
At Eden, we're extremely conscious of the environment and building a sustainable future. This is why we introduced four beehives to our roof, giving our local bee populations a safe place to live and work.
Over the past year, we have been working alongside the High Wycombe & District Beekeeper's Association to create an environmentally friendly roof. HWBKA Secretary, Phil Clarke, commented that they are "very pleased to be working with Eden to create a training apiary for new beekeepers in a prime town centre rooftop location."
He added that "the ongoing support that Eden have given HWBKA has been invaluable. Eden have allowed beginners of the association to practice their newly learnt skills with support from more experienced beekeepers where they may not have otherwise been able to."
4 colonies have been installed and each one forages up to 3 miles in different directions, pollinating flowers as they search out their food. Our brilliant bees have already harvested 24 jars worth of honey, with another batch expected in late spring.
Honey jars will be available to purchase from Customer Services soon and will feature a label inspired by local Castlefield School Pupil, Saaliha, aged 11, who won our honey label competition.
To raise awareness of the importance of bees and our contribution to their conservation, our "Honey, it's Half Term!" campaign has been devised to engage and excite our visitors, to learn the key facts about bees and what it takes to protect them.
Find out how we're celebrating our bees with fun family activities this May Half Term by clicking here.