Bill's is back and with up to 50% off!
Bill's has reopened and it's better than ever with a beautiful re-furb that was overseen by Bill Collison himself!
The new interior will make dining at their restaurant even more of a grand affair.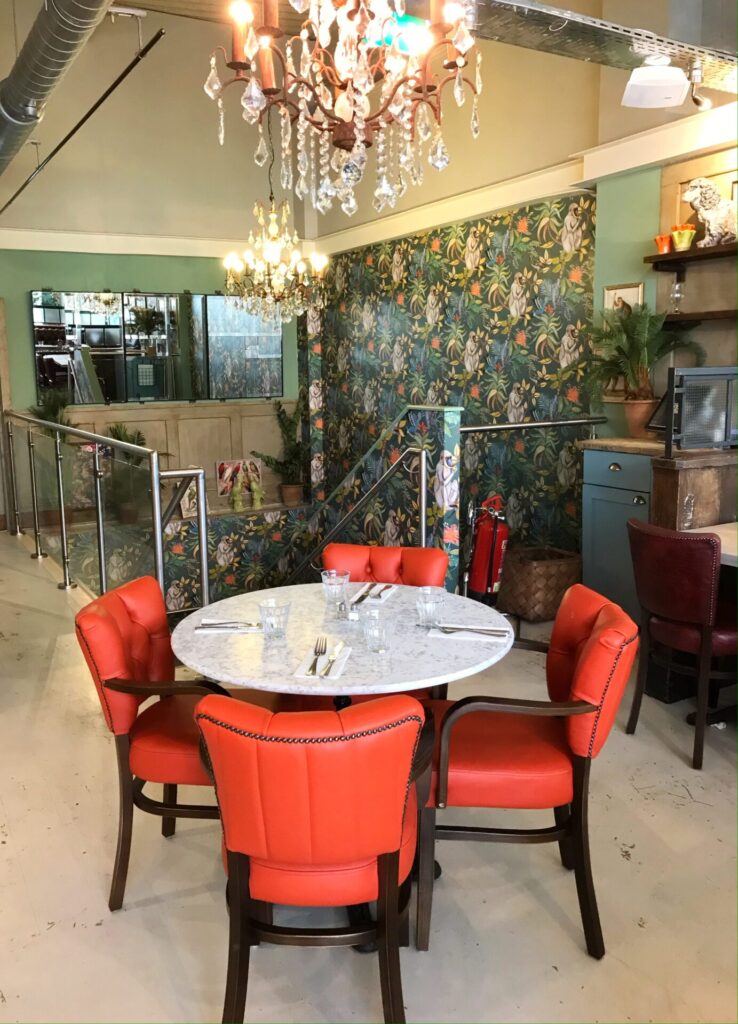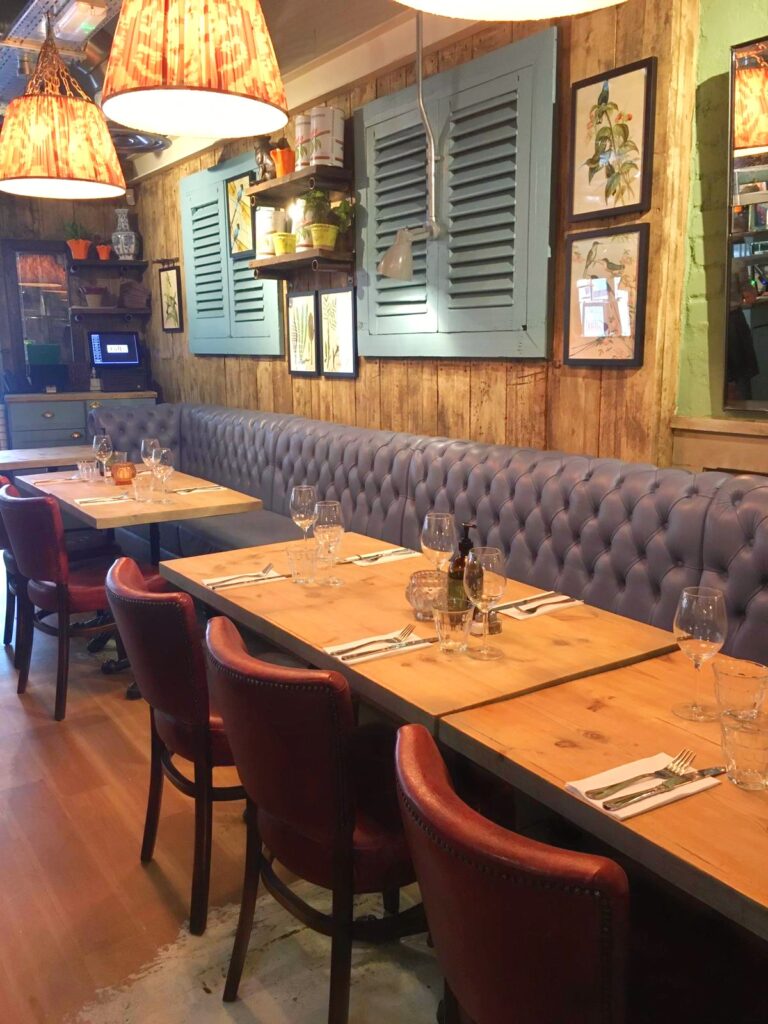 Bill's have a September set menu, where you can save up to 50% when you dine in between Monday-Wednesday from 11:30am. There are four starters, five mains and lots of delicious desserts to choose from. The set menu also includes both vegetarian and vegan options.
The restaurant has all the necessary procedures in place to keep you safe including temperature checks, social distancing, track and trace, and not forgetting the tequila-fragranced hand sanitiser!!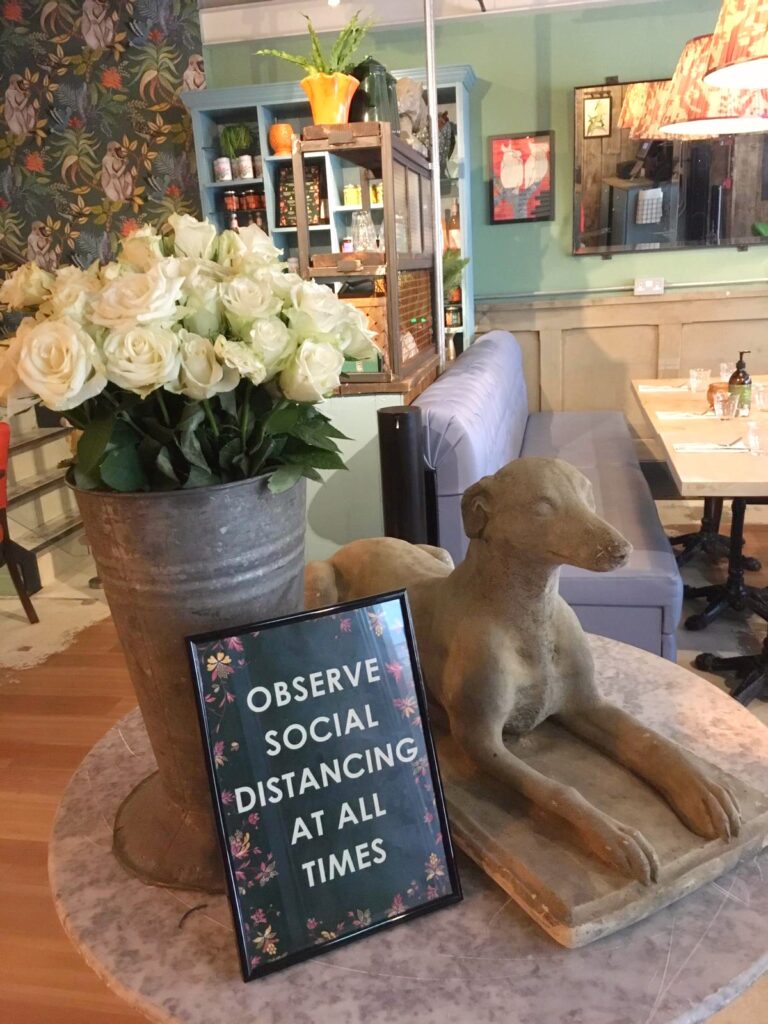 Now onto the best bit; food of course!
For starters we sampled the vegan truffled buffalo "wings" with a vegan cheese dip & celery. Non vegans will bite in expecting a bone as it's shaped like a chicken wing but it's absolutely 100% vegan! This dish is packed full of flavour; the buffalo sauce is the right amount of spicy and the cheese dip goes a treat.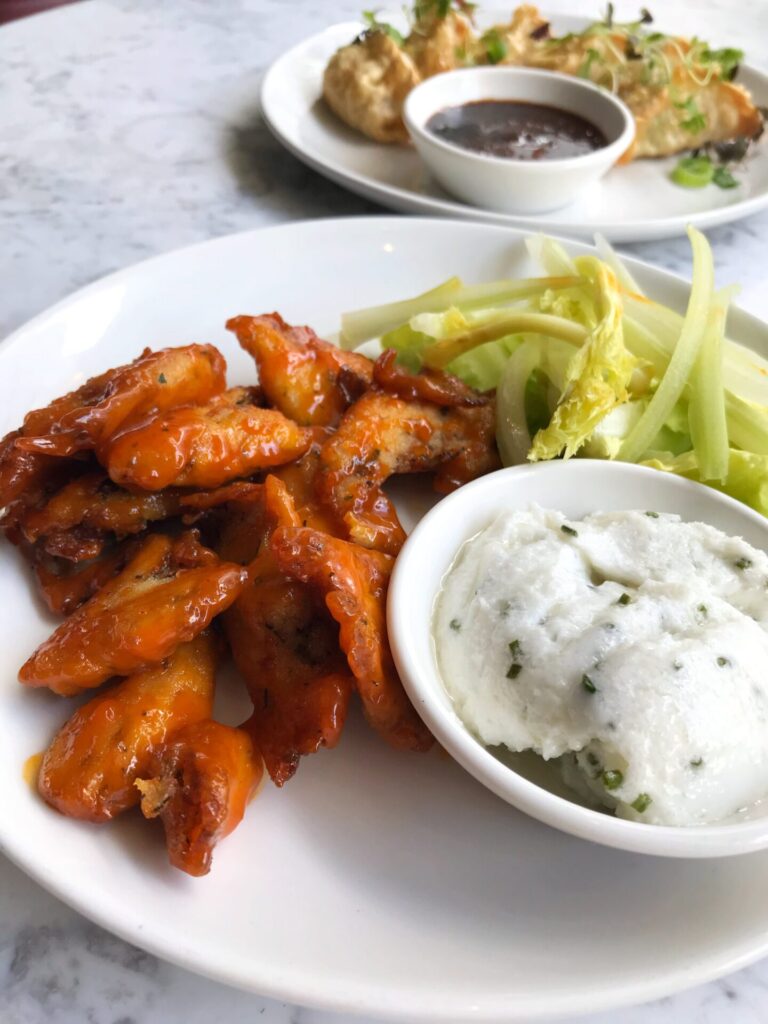 Next up crispy chicken and sesame dumplings with Bill's spicy chutney. This dish is a show-stopper, we left nothing behind! The dumplings were nice and crispy on the outside but soft and delicate on the inside. The chutney was subtle but left a nice little kick. Really generous portions and now our go-to starter at Bill's.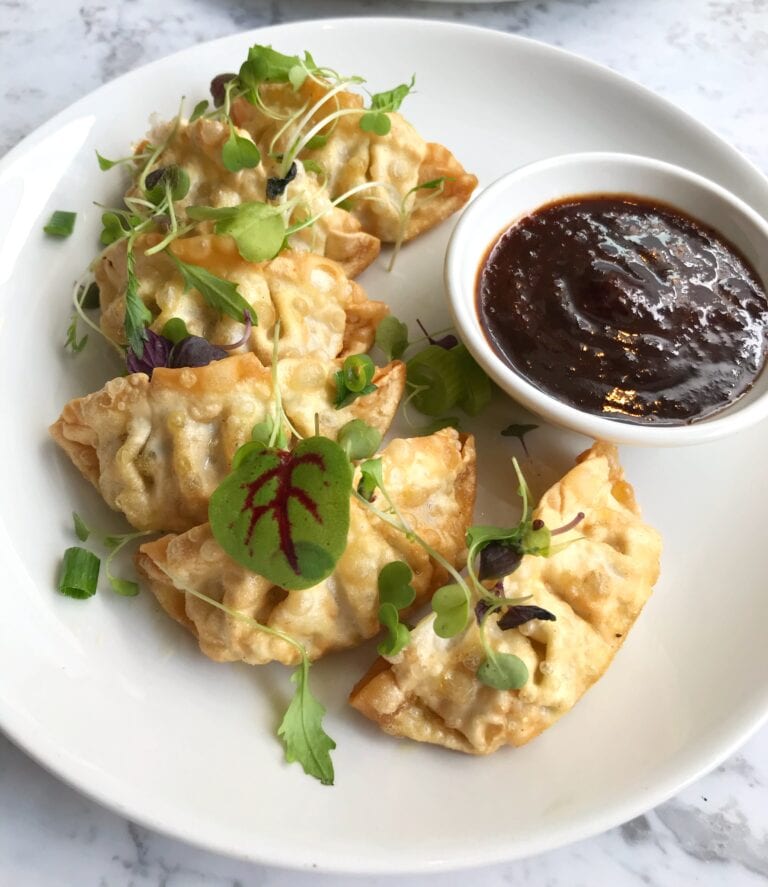 For the mains we tried the pan-seared fillets of sea bass and the black truffle and mixed mushroom risotto.
The pan-seared fillets of sea bass with Prosecco hollandaise, baby spinach, spring onion mash & chives was cooked to perfection. The fish was soft, the mash creamy and the hollandaise sauce wasn't overpowering. All the flavours complemented each other really well, we're getting hungry just thinking about it!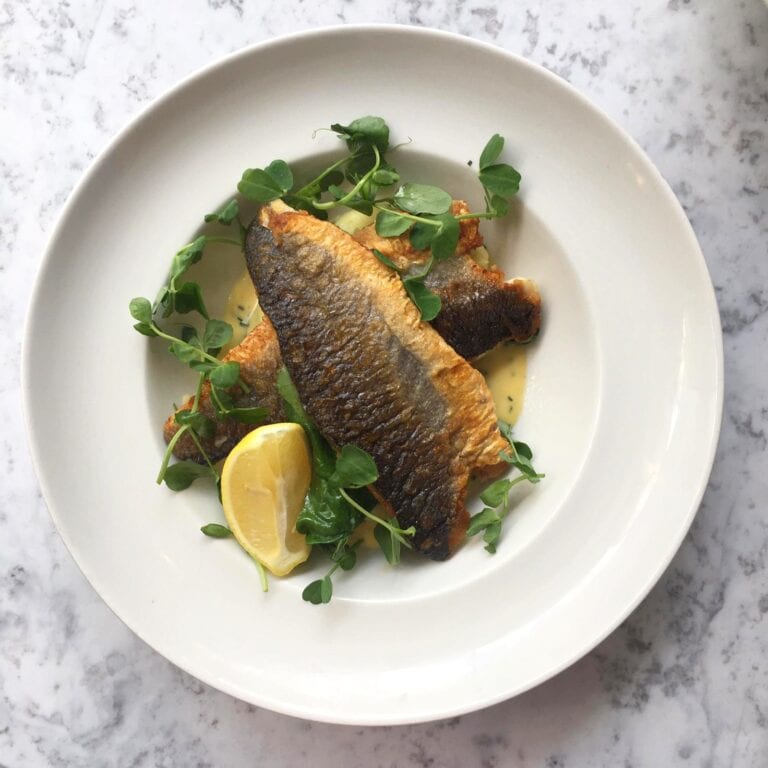 The black truffle and mixed mushroom risotto, with poached egg and pumpkin seeds is an ideal option for vegetarians. This meal was an explosion of flavours, the poached egg might seem like a strange addition at first, but it went surprisingly well with the dish. What's more the portion size would satisfy anyone. Just to add Bill's caters well for veggies, especially this set menu, there was lots to choose from.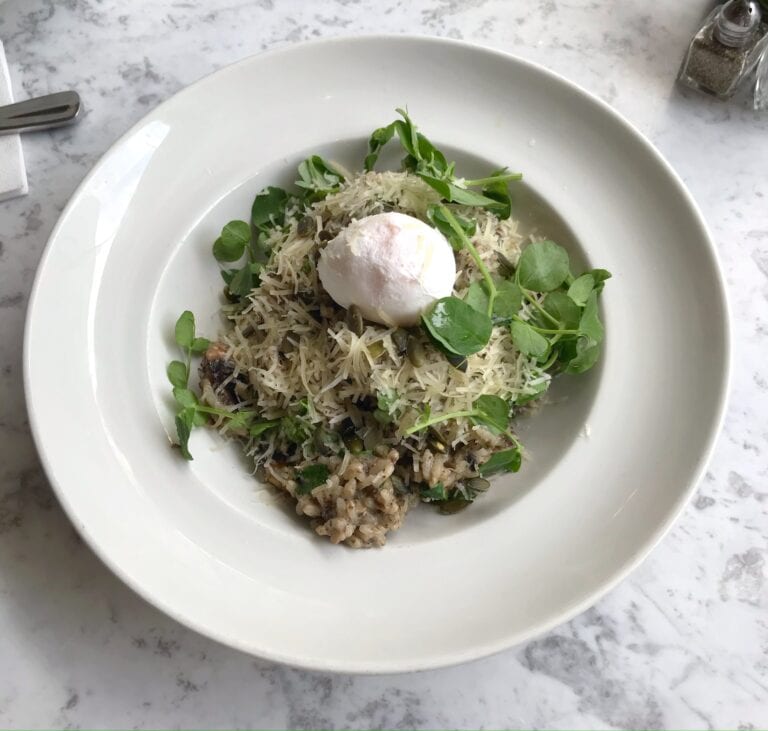 The dessert was the definite star of the show (well that and the dumplings!). Bill's flowerpot consists of a passionfruit cheesecake in a white chocolate flowerpot with crushed oreo chocolate for soil, strawberries, dusted wafer & edible flowers. This desert is exclusive to Bill's. You will not see it anywhere else! It looks too good to eat, like a piece of art, and honestly tastes absolutely amazing. It will not disappoint.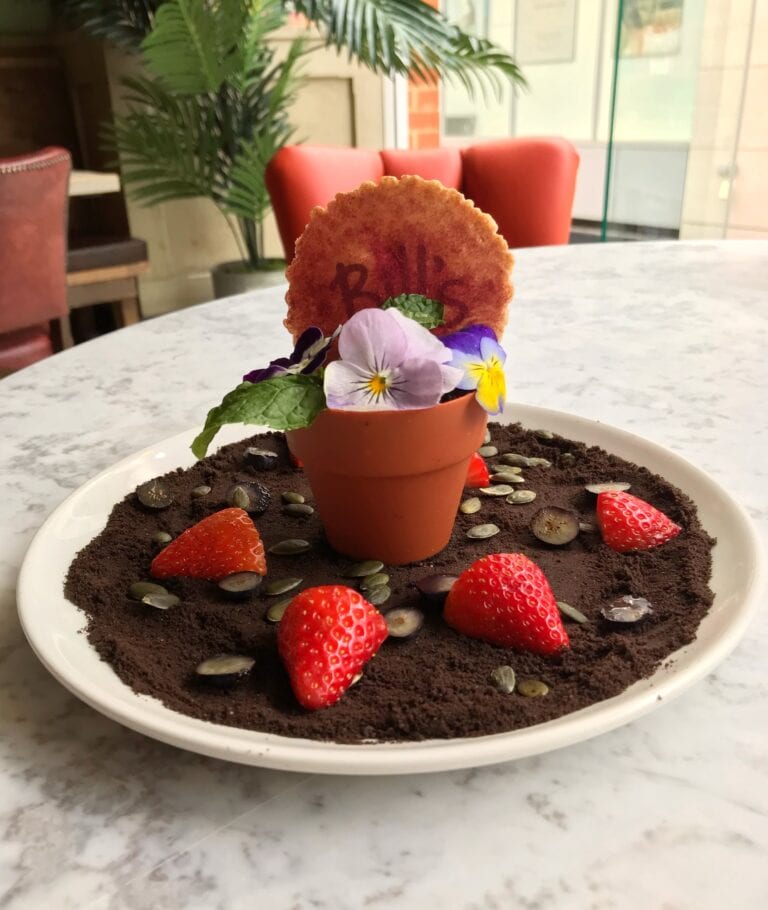 Avoid disappointment and BOOK your table to try out this popular set menu at up to 50% off.