Hygge: Winter's Favourite Companion!
Hygge (pronounced hoo gah) has been around for ages and we have our Danish/Norwegian friends to thank. While there is no direct English version for the word, the closest translation is the anything that makes us feel cosy, comfortable, content and generally well. Basically, that warm fuzzy feeling that no one knows how to describe, but you have to feel to understand. You know what I'm talking about.
The great thing about hygge is that it can vary from person to person. Whatever makes you feel as sung as a bug in a rug.
Let Eden help you find your hygge this winter. Here are a few suggestions from some of our fabulous shops:
1. Candles
Candles are always a great way to set the mood. With subtle glows and calming scents, they're the perfect thing to help get your hygge on.
Rose & Orange Blossom 3 Wick Candle – NEXT £14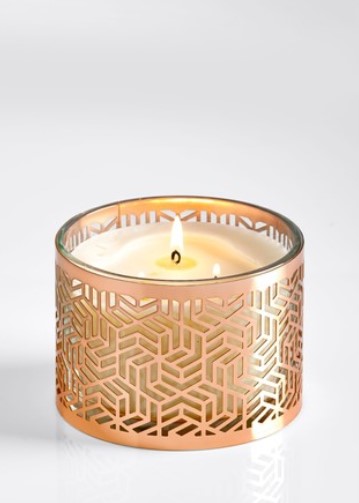 French Vanilla Large Lidded Scented Candle – Marks & Spencer £7.50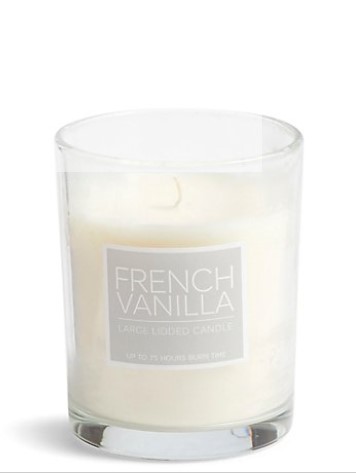 2. Tea and pastries
Your favourite hot beverage will be even more satisfying when you drink it out of a nice vessel.
Ditsy Floral Mug – M&S – £6 each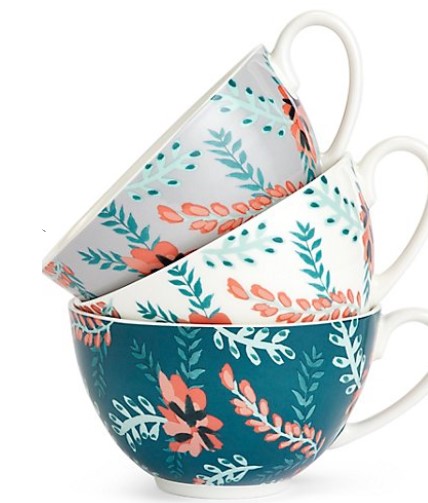 What's a nice cuppa without something sweet to wash it down with? (it's cold, it's okay to indulge…)
Double Chocolate Dream Gateau – Patisserie Valerie – £28.50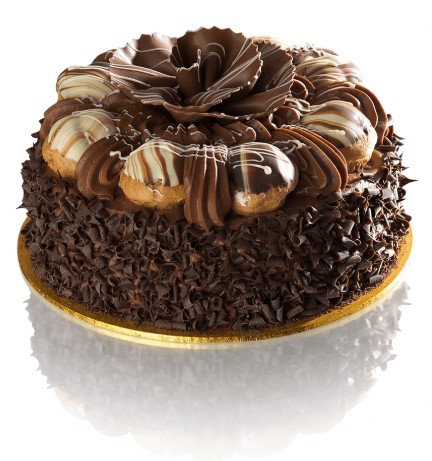 4 Slice Treat Box – Patisserie Valerie – £11.00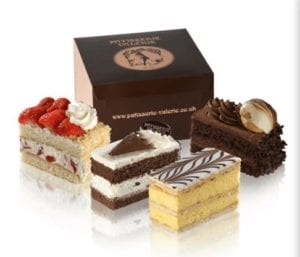 Set of four Cake Plates – NEXT – £41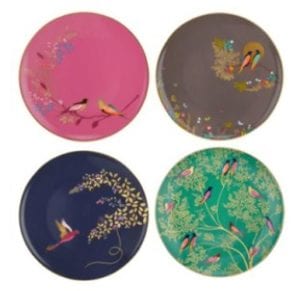 Toffee, Fudge and Caramel Collection – Thornton's – £7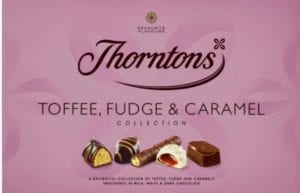 3. Throws and pillows
Play around with textures and plush throws to create an ocean of ultimate comfort.
Pink Blush Faux Fur Cushion – TK Maxx – £19.99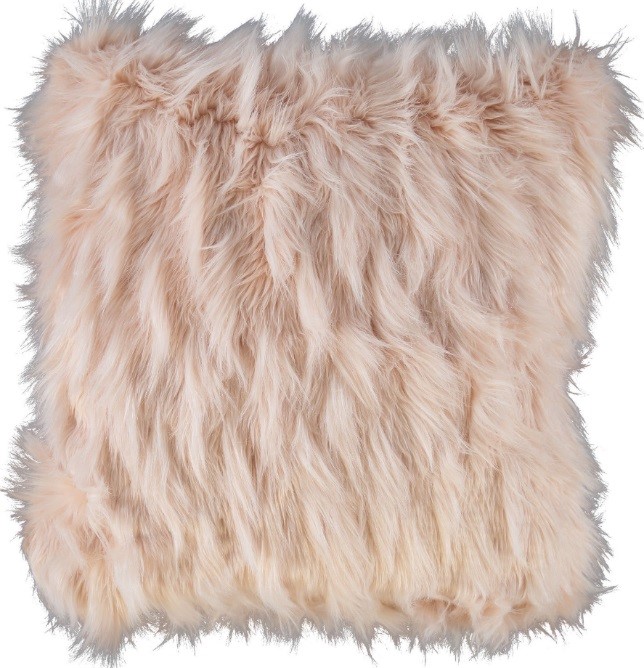 Faux Mongolian Fur Throw – NEXT – From £60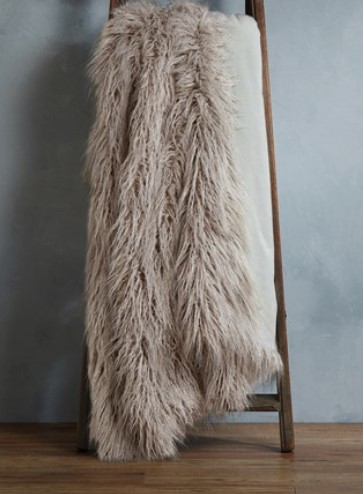 Gallery Stellan Fur Throw – House of Fraser – £30 each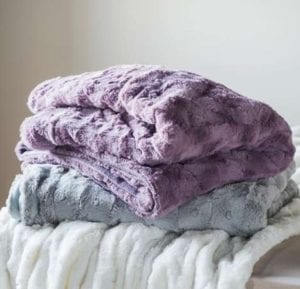 4. Knit & Loungewear
Continue your journey to cosy by putting something warm and soft on your body. Knitwear is hygge you can wear.
Chunky Cable Knit Socks – Dorothy Perkins £5.40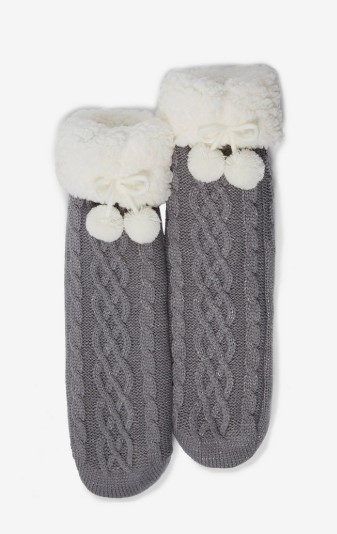 Ribbed Lattice Back Jumper – New Look £19.99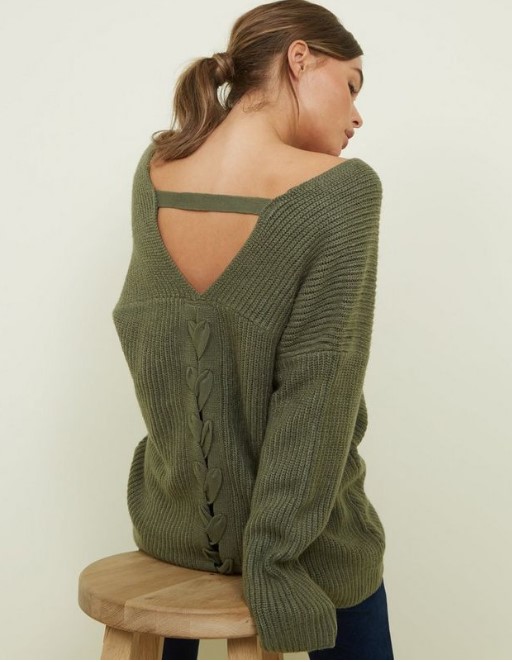 Cashmere Loungewear – Zara
Button-up Cashmere Cardigan £179.99
Cashmere V-Neck Sweater £119.99
Wide-Leg Cashmere Trousers £119.99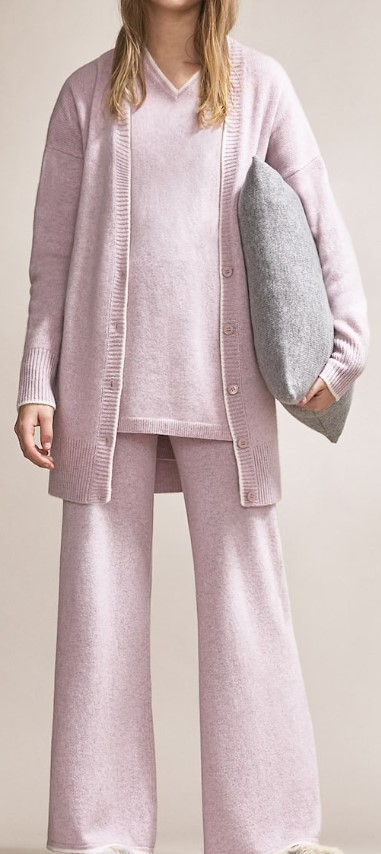 Sheepskin Mules – TK Maxx – £29.99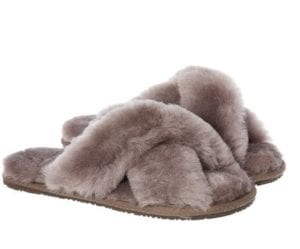 Marks & Spencer
Supersoft Fleece Lounge Top – £16
Supersoft Lounge Bottoms – £25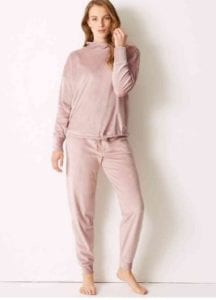 5. Books (and movies!)
Nothing says cosy like snuggling up with a good book or movie. Make your mind feel as good as the rest of you.
The Little Book of Hygge: The Danish Way to Live Well
(A guide to living the hygge way)
Waterstones £9.99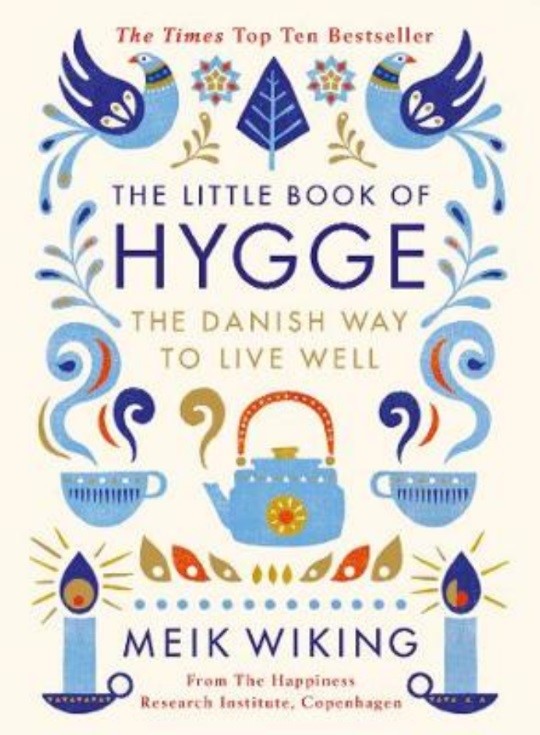 The Notebook (DVD) – HMV – £5.99
(The epic love story of a poor boy and a rich girl that transcends time, separation and illness.)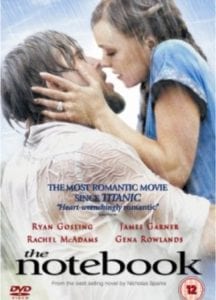 Two Can Keep a Secret – Waterstones £5.99
(Two new friends work to reveal the buried secrets in a town that keeps losing its homecoming queens to a mystery killer)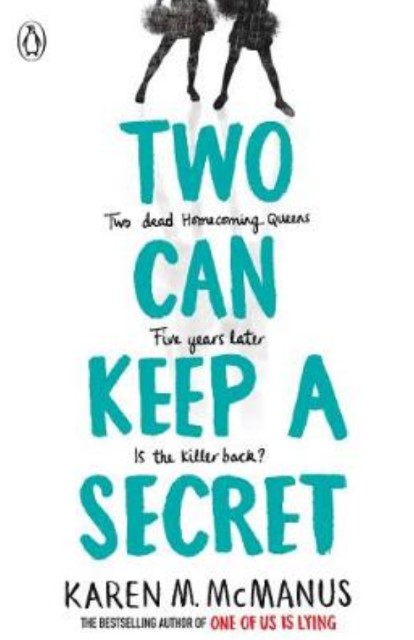 6. Bath and Body
Immerse yourself in warm goodness. Baths are the perfect and easiest way to relax and soothe the mind and the skin.
Vanilla Chai Bath Foam – The Body Shop £4.00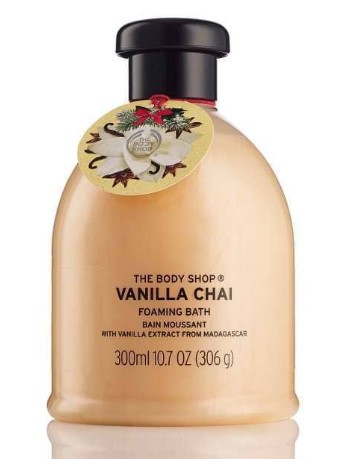 Happy Thoughts Bath Oil – Lush £2.95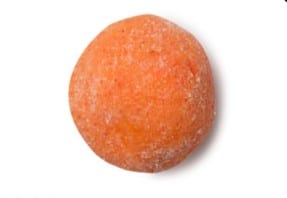 Sanctuary Spa be kind to yourself gift set – Boots £15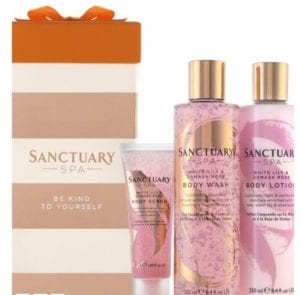 Clinique Moisture Surge overnight Mask – House of Fraser – £31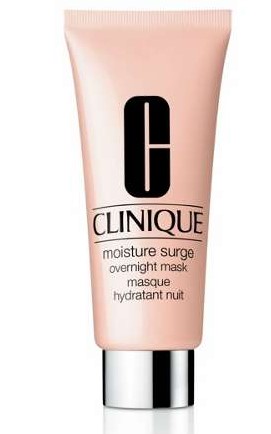 While these may be everyday things, it's all about purposely combining with objects that make you feel good and surrounding yourself with them. Objects that tell a story that's meant only for you to enjoy. Make the most of winter this year and find your hygge here at Eden.
Happy hygge!