Food Fair Throwback – Dean Edwards Recipe
By Amber Parris
While Eden is unable to host its annual Foodie Fair this year and The Big Buck Bake Off is an online affair, we've still got a bunch of tasty treats to look back on.
So, in this issue, we're digging into the archives and delivering some of the most amazing recipes donated to us from some of the best celebrity chefs ever to grace the stage at Eden's Food Fair.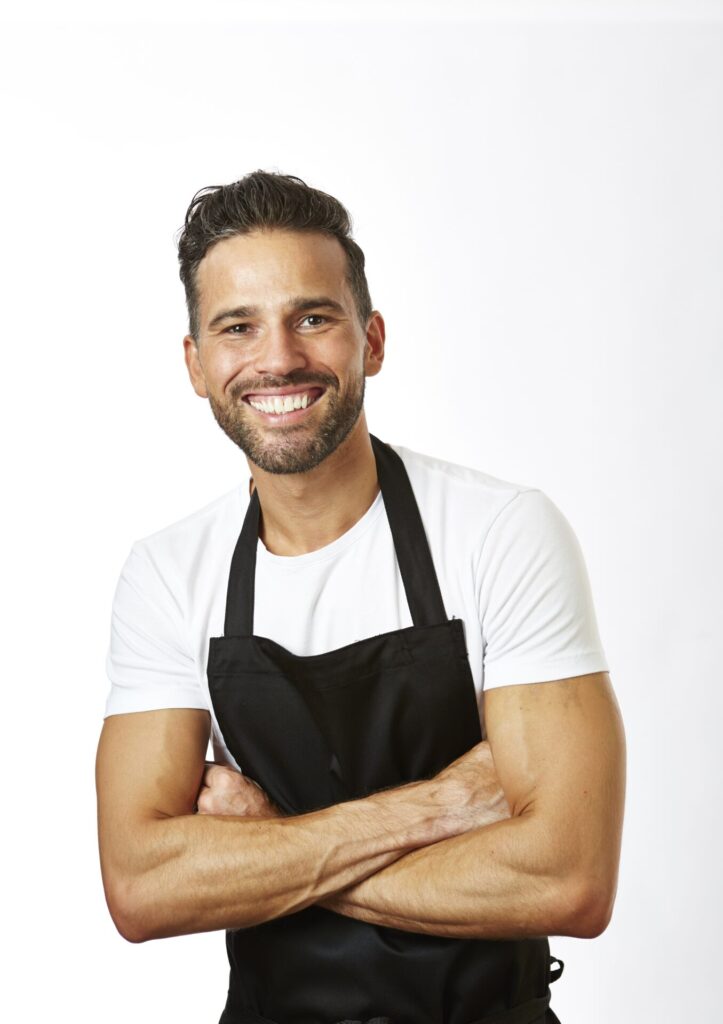 TV CHEF Dean Edwards was the star attraction at 2019 food fair he also judged the Big Bucks Bake Off commenting, "There were some amazing flavour combinations and the look of some of the cakes were incredible."
Dean left us with this unforgettably comforting classic.
Mac and Cheese with Chorizo Crumb
From Dean Edwards 'Cook Slow'
This comforting creamy macaroni cheese with crunchy chorizo crumb is a real cheat's treat.
Out goes the time-consuming white sauce and in comes time-saving store cupboard ingredients. Perfect for a night in with friends.
Ingredients
400g dried macaroni pasta
1 x 410g tin evaporated milk
½ tsp. garlic powder
60ml tomato ketchup
1 tsp Dijon mustard
100g Cheddar cheese grated
100g Monterey jack cheese grated
50g Parmesan cheese grated
50ml milk
Couple of drops of hot sauce (optional)
Chorizo crumb:
100g chorizo very small dice
3 tbs olive oil or 40g butter
1 small ciabatta roll grated or blitzed to a large crumb
Method
1: Cook the macaroni to the packet instructions, drain and set to one side.
2: While the pasta is cooking heat the oil or butter in a pan then add in the chorizo and cook for a couple of minutes, throw in the breadcrumbs and cook over a medium heat for 1 minute.
3: Pour the evaporated milk into a pan then add the garlic powder, ketchup, mustard, 2/3 of the grated cheese and stir until melted, season and add the hot sauce to taste, add in the pasta and stir to make sure it's well combined, at this point add the milk if you like a creamier sauce. Transfer to an oven proof baking dish then sprinkle with the remaining cheese and chorizo breadcrumbs.
4: Bake in a pre-heated oven set at 190c / gas mark 5 for 20 minutes or until golden. Leave to stand for a few minutes before serving.