More Sushi Please! – YO! Sushi
By Eden
The Attic at Eden provides great options for leisure and food! We had lunch at YO! Sushi and all we can say is, "More sushi, please!"
Japanese street food has taken the world by storm over the past few years. Not only are there incredible health benefits, but it's also super fun to eat! Take your pick from one of the many pre-packed dishes on the psychedelic sushi train or watch your hot food prepared in real time as the chefs work their magic right in front of you!
We were treated to some of YO! Sushi's favourite dishes. Now, if you're a little hesitant about the raw fish, don't worry, it doesn't smell or taste raw. We might even go so far as to say fish may just be our favourite dish!
YO! Roll
This is YO! Sushi's signature roll! Filled with chunks of tender salmon avocado and mayo…
Health benefit: Fish is a rich source of Omega3 fish oils which, unfortunately, our bodies can't make.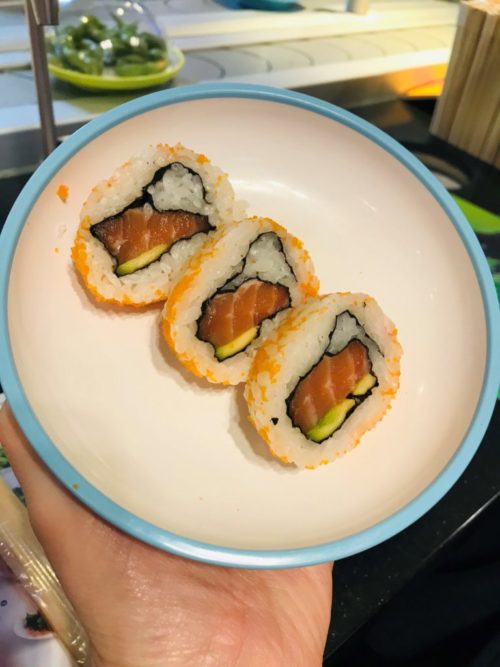 Kickin' Salmon
If you like to spice things up, the kickin' salmon roll is sure to do just that!
Health benefit: Fish is full of iron which has been proven to keep our bodies' red blood cells and haemoglobin levels in check.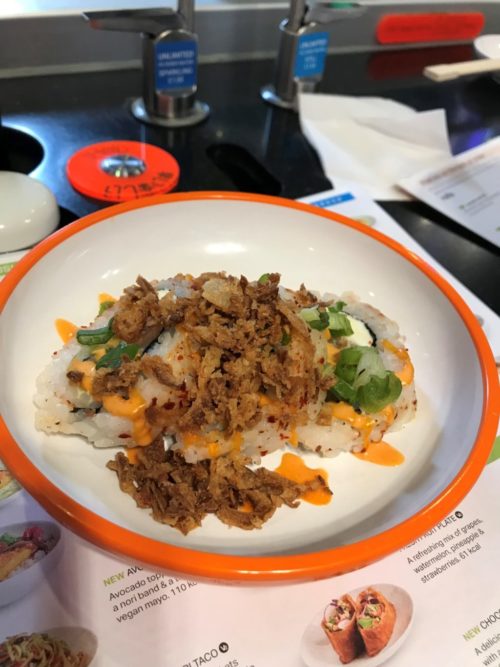 Salmon & Avocado Temaki Hand Roll
Fill up on a nori cone filled with rice, fresh salmon, avocado, vegan mayo and toasted sesame seeds!
Health benefit: With no added oil, sushi is a great way of filling up while keeping the fat down and your weight under control.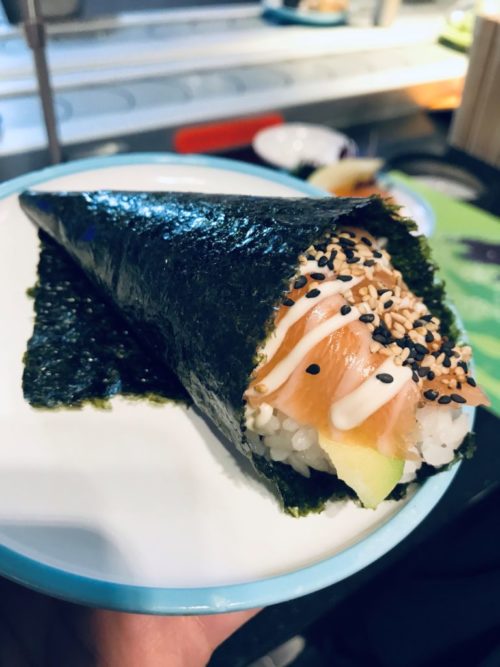 Salmon Sashimi
Thick tender slices of fresh salmon severed with wakame seaweed.
Health benefit: Sushi is a great source of iodine which helps balance thyroid hormones.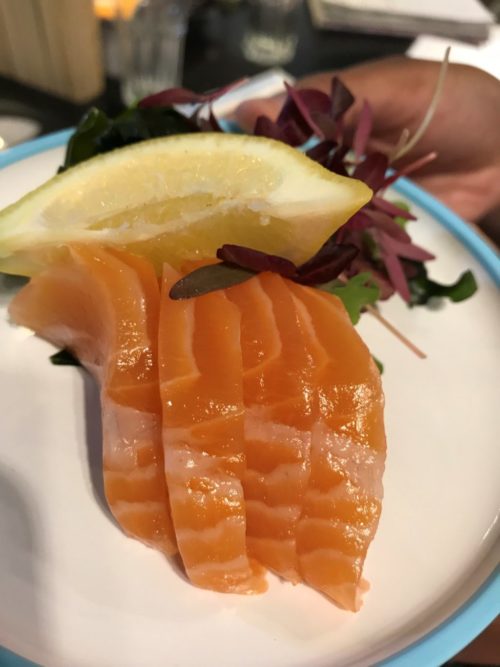 Spicy Seafood Ramen
Truly a medley for the ages! Prawns, salmon, squid, vegetables and noodles in a warm, soothing broth. This warming ramen bowl gets better with every spoonful. Go large to make it last even longer.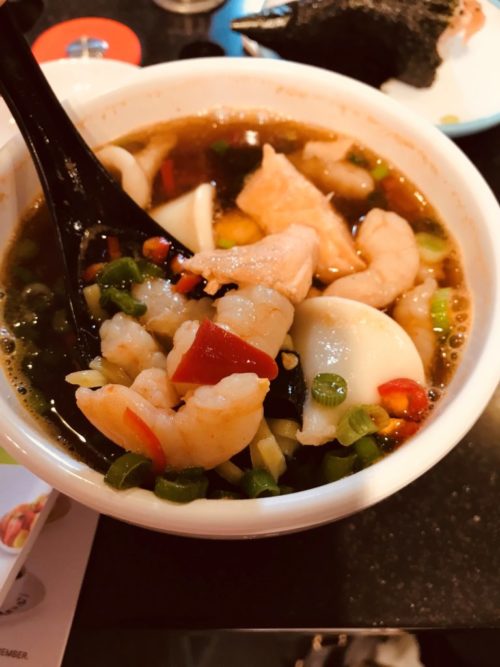 If you still haven't been swayed by the sushi, YO! Also offer a range of cooked Japanese street food that are equally light and satisfying.
Spicy Pepper Squid
Fried to a golden crisp and served with red chillies, this squid is sure to become a quick favourite.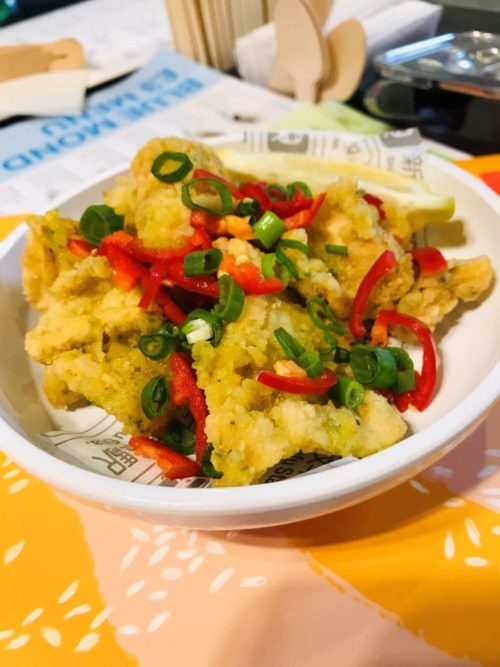 Spicy Pepper Cauliflower
Anything fried is good! Crispy on the outside, tender on the inside and a kick to top it all off, you'll be glad you ate your veggies!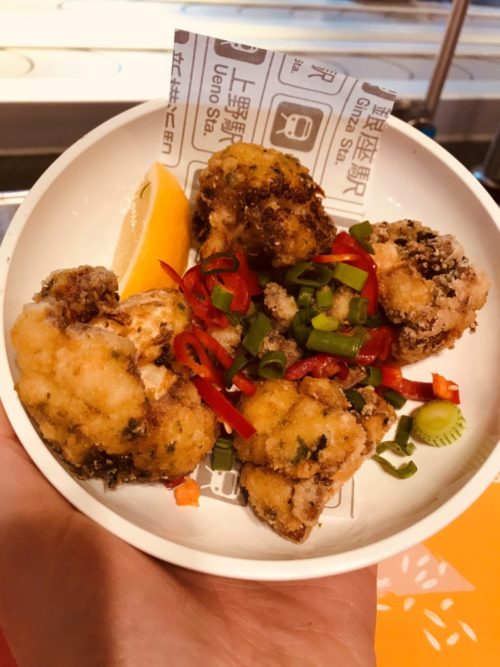 Bao Burgers
Light steamed bao buns with your chosen filling of teriyaki or katsu chicken or teriyaki mushroom.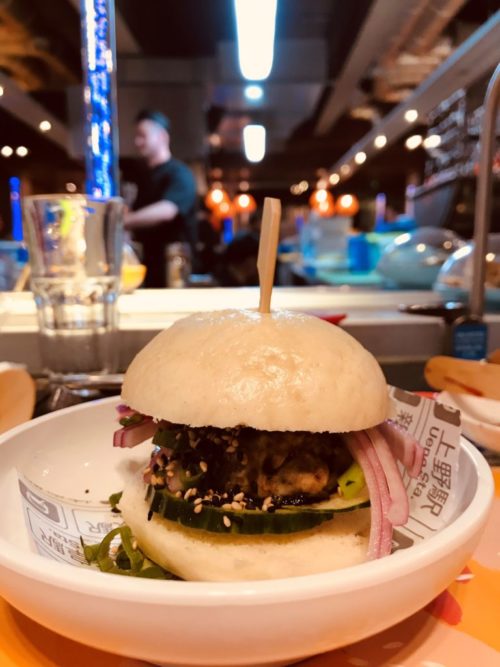 Korean Fired Chicken
If you think Southern American fried chicken is good, be prepared to have your taste buds shocked! These tender bite sized bits are fried twice and coated in a spicy sweet chili sauce for added crunch and extra flavour!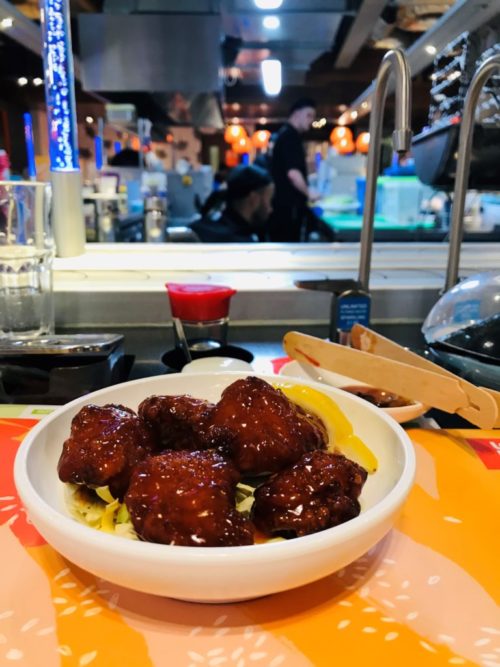 Chocolate Pot
Who doesn't love chocolate?! This moreish pot of decadent chocolate makes the perfect end to your hot or cold meal. A hint of miso makes this desert uniquely Japanese!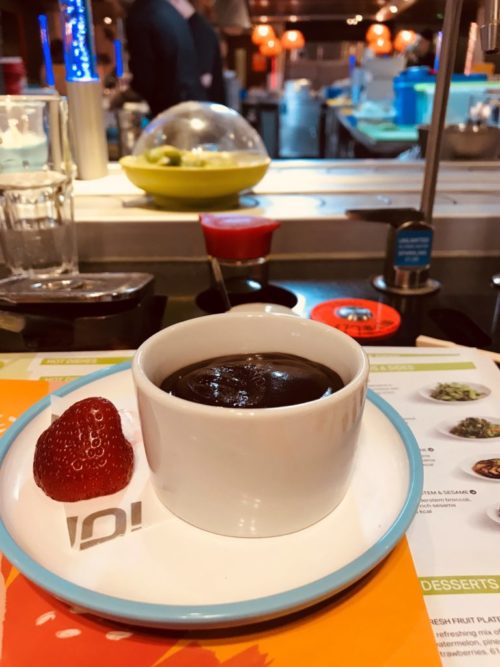 Fresh Fruit Plate
Dive into a plate of fresh, tart goodness! If you want to keep things light and simple, fresh fruit makes for the perfect guilt-free dessert. With strawberries, pineapple, grapes, orange and watermelon, this colourful medley won't leave you bored!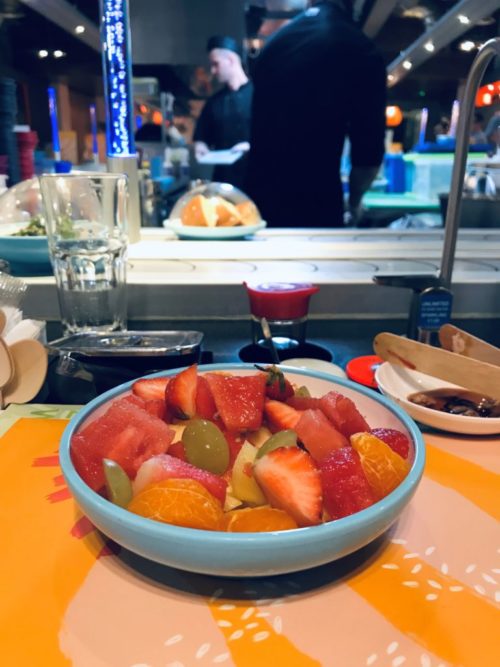 Dorayaki Pancake
Breakfast for dessert? Yes please! Light custard sandwiched between light fluffy Japanese pancakes, served with a fresh raspberry purée.