Food Fair Throwback – Levi Roots Recipe
By Amber Parris
While Eden is unable to host its annual Foodie Fair this year and The Big Buck Bake Off is an online affair, we've still got a bunch of tasty treats to look back on.
So, in this issue, we're digging into the archives and delivering some of the most amazing recipes donated to us from some of the best celebrity chefs ever to grace the stage at Eden's Food Fair.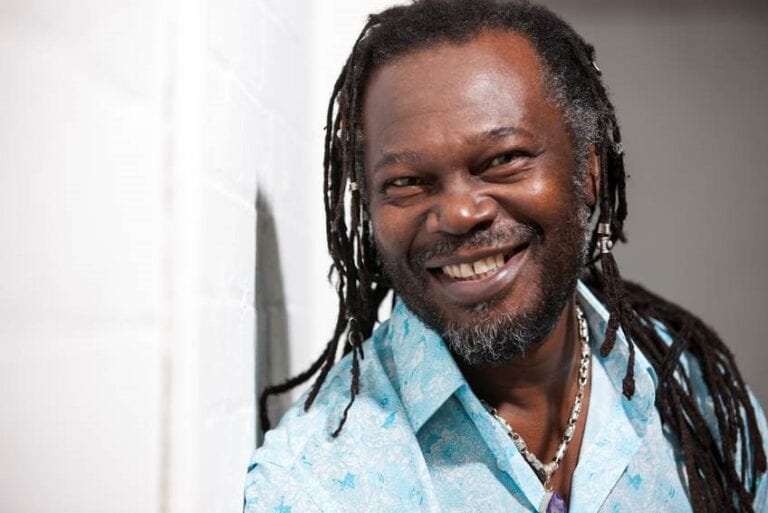 Who could forget the when the wonderful Levi Roots joined us in 2017? He left us with this awesome cocktail recipe.
Whack-me-bottom Cocktail – From Levi Roots 'Spice it up!'
Get ready – this is going to blast your head off! You don't need to go to the ends of the earth for any unusual ingredients if you can't find curacao, use Cointreau instead, but after drinking a couple of glasses you'll be lying on a beach on the other side of the world. Make a huge jugful and invite your mates round. You can add chunks of fresh mango or pineapple too, if you want.
Serves as many as you want to treat!
Ingredients
1 part dark rum
1 part vodka
½ part curaco/Cointreau
1 part mango juice
1 part orange juice
1 part pineapple juice
1 part freshly squeezed lime juice
1 cinnamon stick, broken in half
ice cubes
caster sugar, to taste (I generally add 2 tsp per serving)
mint sprigs
Method
1. Shake everything together, except the sugar and mint, over ice cubes in a cocktail shaker, or mix in a jug with lots of ice cubes if you are making a large quantity.
2. Add sugar to taste and stir vigorously until the sugar has dissolved, then add the mint sprigs. Pour into glassed filled with ice cubes to serve.